ULTRA Energy - Efficiency Comparison
kW energy to HEAT raw material from ambient to required drying temperature is the same for all drying processes.
kW energy to DRY raw material is where the difference occurs, comparing ULTRA dryers to all Desiccant dryers.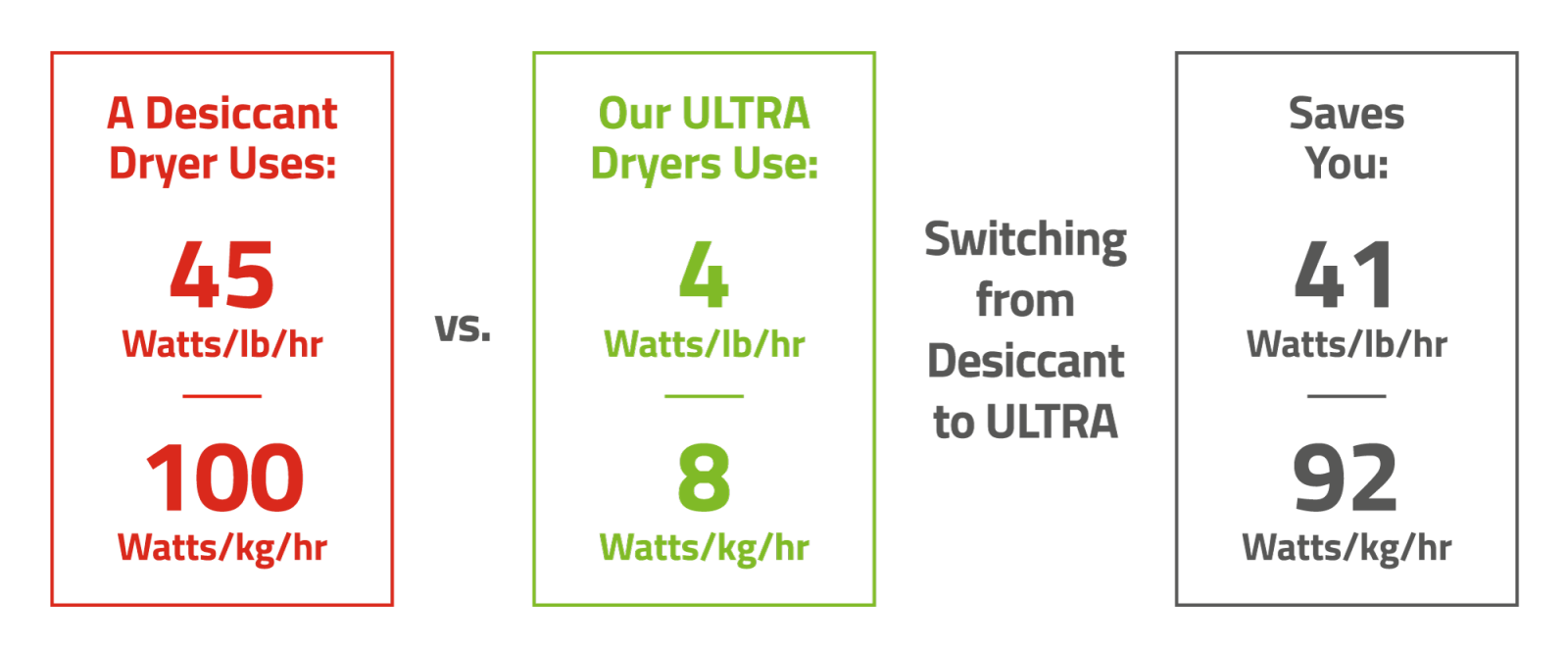 ULTRA Low Energy - Operating Cost Savings
A process running at 220lb/h (100kg/h) can typically see a kW difference of 41 Watts/lb (92 Watts/kg) with ULTRA dryers versus generic desiccant dryer.
This saves $6,500 annually at an example rate of 220lb/h (100kg/h) - whilst doing the exact same job.
ULTRA delivers savings year on year for its full life cycle.
ULTRA Low Energy - Dynamic Software
Temperature Sense Control – temperature is controlled efficiently with energy saver as standard.
Heater and air flow are automatically regulated to ensure only the required amount of heat and air flow are used to bring material up to temperature.